Unaccredited vs. ABA-Accredited Law Schools: What's the Difference?
Image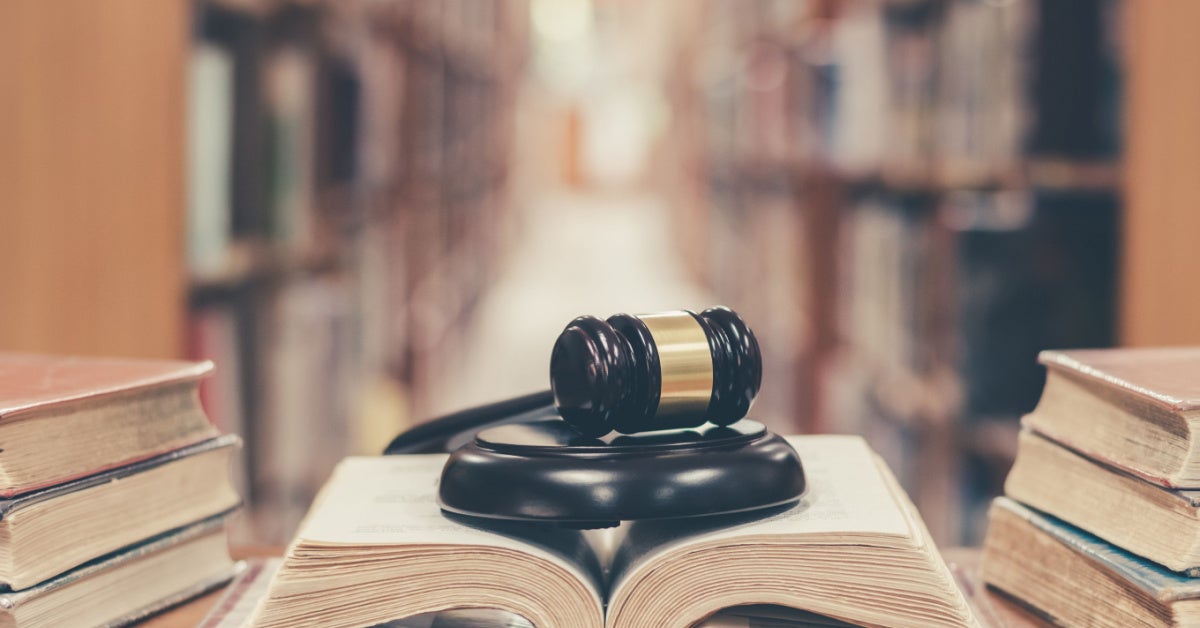 The legal profession sets high standards for its practitioners. Lawyers and attorneys must pass state bar exams, adhere to standards for professional conduct and build trust with their clients under challenging circumstances. Aspiring legal professionals first encounter the question of standards when selecting law schools.
The American Bar Association (ABA) has been the gold standard for law school accreditation since 1952. A majority of American law schools are accredited by the ABA but there are unaccredited options for law students. It is worth considering whether an ABA-accredited law school or a non–ABA accredited law school is best for career prospects.
ABA Accreditation Standards for Law Schools
There isn't a uniform requirement for completion of an ABA-accredited law degree before licensure. However, a vast majority of American law schools have completed the accreditation process. The ABA began the development of its accreditation standards in 1938 to "protect the public against the admission of inadequately prepared lawyers."
Law programs undergo a multi-year process for ABA accreditation at least one year after their opening. Provisional approval by the ABA is followed by up to five years of site evaluations and other measures of readiness for accreditation. The ABA uses periodic visits and an annual questionnaire to ensure compliance with standards after full approval.
"A Rigorous Program of Legal Education"
The ABA's 2022-2023 Standards for Approval of Law Schools sets state bar passage as the initial outcome of legal education. ABA-accredited law schools also aim to prepare students for, "effective, ethical, and responsible participation as members of the legal profession." These goals are demonstrated through graduate knowledge of:
Procedural and substantive law

Legal analysis, reasoning and research

Proper professional and ethical responsibilities to clients and the legal system
Accredited law schools follow ABA curriculum requirements in building the next generation of legal professionals. These requirements include at least one course on professional responsibility and at least two writing experiences. There is also a requirement for a six-credit experiential learning course satisfied by student participation in law clinics, simulations and field placements.
ABA's accreditation process also covers areas including faculty and admissions. Accredited law schools are required to have full-time faculty teach substantial portions of coursework instead of adjuncts or teaching assistants. Admission requirements for an ABA-accredited law program include:
A valid and reliable admission test such as the Law School Admission Test (LSAT)

A bachelor's degree from an accredited university

A process for minimizing student loan defaults through debt counseling and resources
Section 316 of the ABA's Standards creates a clear metric for success in legal education. ABA-accredited law programs must show the passage of state bar exams by at least 75% of each year's graduates within two years of graduation. This minimum standard means that schools are held accountable for student access to the profession.
Attending a

Non-ABA Accredited Law School
The Law School Admission Council (LSAC) lists 34 schools using its services that do not have ABA accreditation. In some cases, these schools have religious or alternative approaches to legal education that don't fully align with the ABA. Unaccredited law schools may also opt against ABA accreditation due to limited resources for compliance.
Pros of

Non-ABA Accredited Law Schools
Applicants to non-ABA accredited law schools find lower barriers to entry for their legal education. These programs de-emphasize LSAT scores and offer flexibility in their admissions requirements. There are also less competitive admission processes than at ABA-accredited law schools as many applicants opt for accredited programs.
Unaccredited law schools often follow four-year timelines for part-time students, allowing working professionals to earn their degrees. A majority of unaccredited schools use online-only formats to attract students from across the country. Lower operational costs translate into lower tuition rates for cost-conscious students.
Cons of

Non-ABA Accredited Law Schools
The short-term benefits of attending unaccredited law schools are outweighed by the realities of the legal profession. The National Conference of Bar Examiners (NCBEX) found that 23 states and territories required completion of ABA-accredited law degrees for bar exam eligibility. Graduates of non-ABA accredited law schools limit where they can practice law from the start.
The lower costs of an unaccredited law school may help with tuition but hurt when it comes to maximizing educational experiences. ABA-accredited law schools can afford high-quality faculty members and facilities. Limited resources also mean clinics, simulation labs and other experiential learning options are unavailable at unaccredited programs.
Image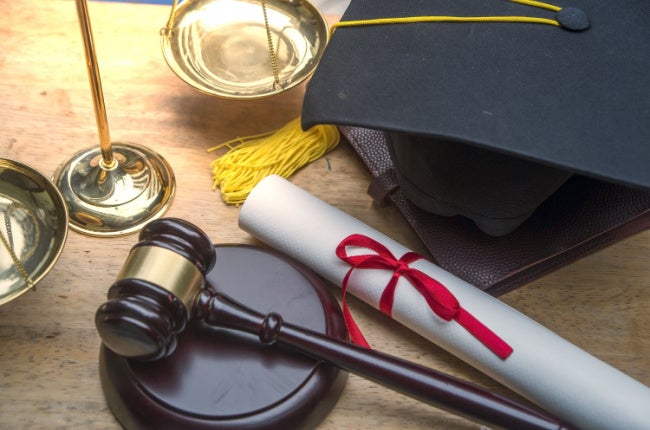 Benefits of

ABA-Accredited Law Schools
A legal professional's reputation is critical to finding work in a competitive field. Law firms and other employers look for new hires from reputable universities to attract clients. Graduates of ABA-accredited law schools benefit from the strong reputations of their alma maters.
The ABA's requirement of a 75% pass rate within two years of graduation means students are prepared for their bar exams. California, which holds a majority of the non-ABA accredited law schools in the United States, reveals the disparity in bar exam results. In July 2022, the following pass rates were reported for first-time test takers:
California ABA-accredited: 73%

California Bar Association accredited, non-ABA accredited: 30%

Unaccredited correspondence schools: 25%

Unaccredited distance programs: 12%

Unaccredited fixed-facility schools: 11%
ABA-accredited law schools are almost all non-profit and possess strong foundations in their communities. A recent trend of for-profit law school closures shows the shaky ground on which unaccredited law schools are founded. Cleveland State University's Online JD combines the flexibility of virtual learning with the rigorous curriculum expected of a long-time accredited university.
Building Legal Skills at Cleveland State University
The Online JD is an ABA-accredited online law degree designed for working professionals. This part-time degree can be completed in as little as three years and three months through 100% online courses. Online JD candidates learn foundational skills through 90 credits of courses such as:
Constitutional Law

Evidence

Legislation and Regulatory State

Torts
Lessons learned in online courses are placed into real-world contexts through experiential learning. Online JD students work with professors, lawyers and other legal professionals during six in-person residencies. Additional opportunities for hands-on experience include:
Supervised externships with municipal government and state courts

Client services through four CSU clinics including the Community Advocacy Clinic

Mentorship with CSU graduates working in the legal profession
This ABA-accredited online law program is nationally recognized for its commitment to excellence in legal education. U.S. News & World Report ranked Cleveland State University College of Law the No. 39 Part-time Law program in the country and No. 127 in Best Law Schools. The College of Law placed in the top 100 programs for specialties including:
No. 65 in Health Care Law

No. 85 in Tax Law

No. 96 in Criminal Law