What Can I Do With a Master of Science in Nursing?
Image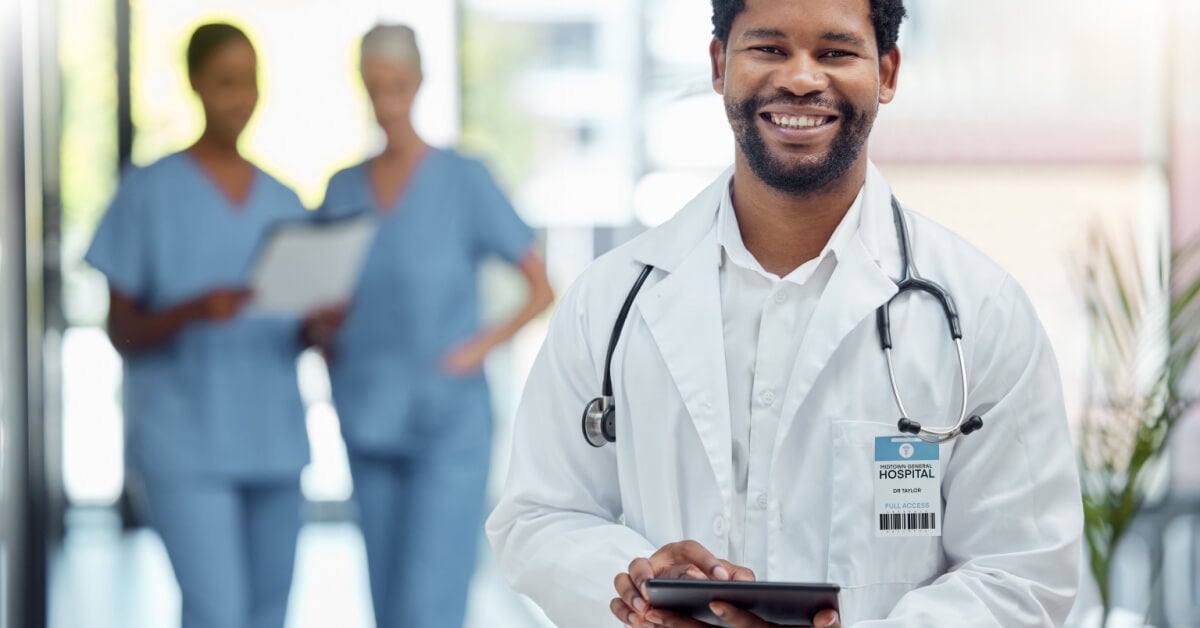 A Master of Science in Nursing (MSN) is a graduate-level nursing degree that affords many possible career paths post-graduation. Whether you currently hold a Bachelor of Science in Nursing (BSN) or have an interest in pursuing the nursing profession, you may be considering the specific nursing jobs that are attainable with a master's degree. 
This blog will explore some of the different nursing specializations that are available with an MSN degree and help answer the question, "What can you do with a master's in nursing?" From work in academia to legal and clinical roles, the jobs for nurses prepared with an MSN are both diverse and exciting. 
High Demand for Nurses With an MSN Degree
The demand for nurses continues to grow, with a staggering nursing shortage and projections for registered nursing job openings of approximately 203,200 each year from 2021 until 2031. The United States Bureau of Labor Statistics (BLS) also provides reports on the career outlook for several nursing specializations that are typically filled by nurses holding a master's degree. 
Approximately 30,200 job openings are projected to become available each year for nurse practitioners, nurse midwives and nurse anesthetists. The overall employment of these advanced practice nurses is expected to grow by 40% over the decade. In addition to these traditional clinical-focused nursing positions that are typically held by nurses with graduate education, there are other potential career paths for nurses with an MSN degree. These roles include nurse educators, clinical nurse leaders, forensic nurses and nurses working in other specialized populations. 
Master of Science in Nursing Specializations
Online MSN programs are offered with many curriculum options. Some programs are specific to educating nurse practitioners, while others are designed to prepare graduates for alternative nursing jobs with a master's degree. Education that is delivered in an online environment allows greater flexibility in scheduling and completion of didactic coursework than may be possible in traditional face-to-face learning environments. 
There are both clinical and non-clinical nursing jobs, and the environment you envision working within will help determine the type of MSN program that will help you achieve your goal. An MSN degree in any specialty allows nurses to have the opportunity to work independently and collaboratively as part of interdisciplinary teams. 
As you can see, there are a variety of career paths with this degree. Next, let's take an in-depth look at some MSN specializations and the corresponding nursing jobs for MSN-prepared candidates. 
Master of Science in Nursing–Nursing Education
If you are interested in working as a clinical nursing educator, a Master of Science in Nursing (MSN) is a great place to start. For academic professorial roles, a terminal degree such as a Doctor of Nursing Practice (DNP) is generally preferred. However, an MSN in Nursing Education can also prepare graduates for both academic and clinical roles. 
With an MSN in Nursing Education, you have the flexibility to teach working nurses in clinical settings and to supervise nursing students as they complete educational programs. Staff professional development programs, continuing education offerings, and community and health literacy initiatives are all appropriate positions for a nurse prepared with an MSN in Nursing Education.
According to the BLS, nurse educators and nursing instructors in post-secondary education positions make an average of $82,040 annually. The greatest number of nursing educators are found working in colleges, universities and professional schools. This is followed by employment in:
Junior colleges
Hospitals
Technical and trade schools
Educational support services (marketing, public relations, administration, etc.)
If you enjoy education but are not interested in the nurse educator focus, a closely related MSN program specialty is that of a clinical nurse leader (CNL). Education is part of the CNL role, but this nursing specialization also focuses heavily on leadership and advocacy in the clinical arena.
Master of Science in Nursing–Clinical Nurse Leader
Image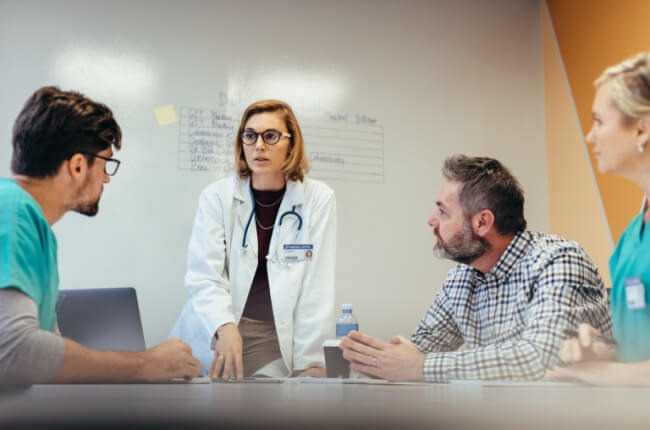 A common misconception is that the clinical nurse leader role is one solely focused on administration and management. Instead, the clinical nurse leader is trained for leadership with skills in the areas of policy, delegation, organization and interdisciplinary teamwork. The clinical nurse leader is trained to engage with complex healthcare situations and apply the latest research for evidence-based practice. 
In some situations, clinical nurse leaders will work in direct patient care roles. Other times, the clinical nurse leader works strategically to plan and implement risk management and quality improvement initiatives. This is achieved by utilizing available resources and effectively creating processes that lead to desired outcomes. Successful completion of an MSN program with the CNL specialty will prepare graduates to become certified clinical nurse leaders. 
Earning potential for the CNL role varies based on experience and the unique characteristics of the job opportunities available. 
If you are looking for a role that is clinical in nature but not necessarily providing direct patient care in acute care or hospital care settings, another MSN program option to consider is the MSN focused on specialized populations. 
Master of Science in Nursing–Specialized Populations
Nurses can be trained to specialize in the health needs of specific populations, otherwise known as a population aggregate. In the specialized population track, nurses may develop programs and work within organizations dedicated to serving groups such as:
Adolescent pregnancy
Substance abuse
Psychological trauma
Disabilities
Specific illnesses
Specific communities
There are a couple of different pathways within an MSN program focused on specialized populations. One pathway is designed to teach nurses the skills required to develop organizational and leadership programs. These programs help improve patient care outcomes by implementing evidence-based care programs for specific groups of patients. 
Another pathway focuses on leadership within community health and social service organizations. Patients often must transition through different types of facilities within the healthcare system, and the coordination of seamless care is an essential part of healthcare delivery. 
In the realm of population specialties, if you are interested in populations such as patients who have been the victim of violence or neglect or the investigation of legal matters, the MSN in forensic nursing may be another option to consider.
Master of Science in Nursing–Forensic Nursing
Healthcare legal issues are the focus of forensic nursing, another MSN specialty. Forensic nurses advocate for truth and justice by applying nursing knowledge and skills to health-related legal matters.
Examples of forensic nursing work may include:
Investigations of death or assault
Psychological and mental health assessments
Guardianship decisions
Health promotion, disease prevention and treatment for prison inmates
Case management
Civil and criminal issues related to healthcare licensure and practice
Key skills learned in a forensic nursing program include the understanding and application of nursing science integrated with legal concepts. The ability to remain impartial and unbiased is essential for nurses in this profession.
If you are interested in pursuing any of these unique nursing specializations, Cleveland State University offers high-quality online MSN programs in each of these areas.
Consider Cleveland State University for Your MSN Degree
If you are looking for online education to attain your MSN degree, Cleveland State University offers several program options, each with 500 practicum hours of hands-on learning experience:
The MSN-Clinical Nurse Leader program prepares students to be accountable for patient care outcomes, is offered 100% online and does not require on-campus time.
The MSN-Forensic Nursing program prepares advocates for truth and justice in a professional nursing role and can be completed in just five or six semesters.
The MSN-Nursing Education program prepares students as skilled educators and leaders in academia or professional development.
The MSN-Specialized Populations program prepares population-focused nurses and is committed to helping graduates serve communities with excellence. 

To learn about how you can obtain your MSN degree in any of these exciting specializations, visit the Cleveland State University website today.