What Can I Do With a Juris Doctor Degree?
Image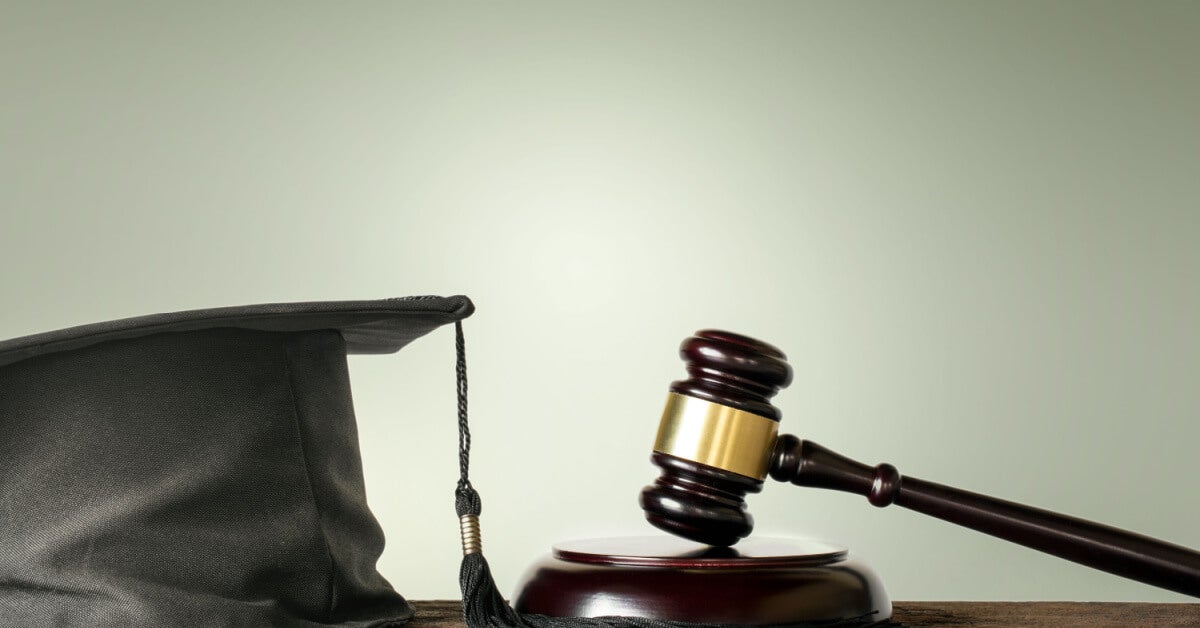 Strong long-term demand for law school graduates makes the Juris Doctor degree an attractive credential. The U.S. Bureau of Labor Statistics (BLS) projects a 10% growth in jobs for lawyers from 2021 to 2031. A wave of retirements after years of the pandemic along with an ongoing need for legal expertise drives this demand.
As you consider your career options, you may wonder what you can do with a Juris Doctor degree. There isn't a one-size-fits-all approach to a legal career as there are many career options with law degrees. Let's start by distinguishing the Juris Doctor degree from other law degrees.
Comparing Law Degree Options
The Association of American Law Schools (AALS) notes that the Juris Doctor is "the first professional law degree required to practice law in the United States." Attorneys—or lawyers who represent clients in court—need Juris Doctor degrees as prerequisites for state bar admission. Lawyers use their Juris Doctor education for tasks outside of the courtroom including research and legal advice.
You'll likely come across other degrees as you research legal education options. The Master of Laws (LLM) is a post-Juris Doctor option for graduates who want to specialize in specific areas of law. The Doctor of Juridical Science (SJD) is the terminal degree for lawyers who want to pursue academic research and tenure-track faculty roles.
The common prerequisite for these non-Juris Doctor options is the completion of a Juris Doctor degree. Advanced skills learned in law school courses translate well into the workplace without an LLM or SJD. The value of a Juris Doctor degree was shown by a 91.9% employment rate for 2021 graduates, a 14-year high as measured by the National Association of Law Placement (NALP).
What Can You Do With a Law Degree?
Attorney jobs can be financially lucrative as well as personally fulfilling. The BLS found a median salary of $127,990 for lawyers in May 2021 with the top 10% of earners making more than $208,000. These salaries far outpace the average for all jobs ($45,760) and other legal professions ($82,430).
A 2022 American Bar Association (ABA) survey found that 74% of respondents worked in private practice. Governments (8%) and corporations (7%) were runners-up for the most common employers for lawyers. Let's look at what you can do with your Juris Doctor degree once you've entered the workforce.
Private Practice
The term private practice encompasses solo practices as well as jobs with law firms. The ABA's survey identified that two-thirds of private practice respondents worked in law firms and one-third ran their own practices. Law school graduates should consider the benefits of each path as they seek employment.
Law firms employ lawyers to represent clients ranging from individuals to businesses. These attorney jobs tend to be more secure than solo practices given steady business found through referrals and firm reputation. There are also advancement and professional development opportunities that can lead to higher salaries.
Solo practices allow lawyers to pursue their entrepreneurial spirit and represent a broad range of clients. A solo practitioner can also build their own brand and pivot into areas of interest over time. There is also a great deal of flexibility for lawyers in private practice when adopting new billing, marketing and technology.
Corporate Law
Image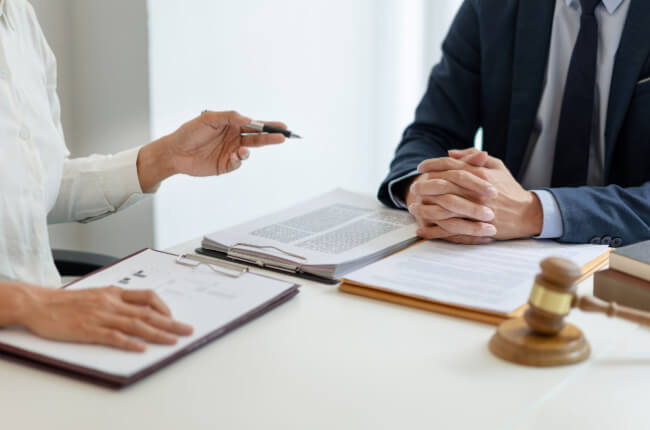 Corporations around the world employ in-house counsel to navigate the complexities of contracts and regulations. A company's legal team spends most of its time reviewing documents and drafting advice for corporate leaders. The responsibilities of a corporate counsel include:
Addressing requests for legal advice or services by departments
Advising executives about their responsibilities to directors and shareholders
Providing advice about corporate mergers and acquisitions
Responding to lawsuits brought against the company
Understanding the impacts of proposed regulations
Corporate counsel jobs allow business-minded lawyers to learn about all aspects of corporate operations. The daily influx of legal questions ensures that each day presents an opportunity for professional growth. In-house counsels also acquire skills and insights that are valuable when seeking new jobs.
Local, State and Federal Government
The question of what you can do with a Juris Doctor degree may stem from an interest in public service. A 2018 AALS survey of undergraduates found that 44% of respondents viewed law degrees as paths to jobs in government or politics. Law school graduates who want to serve their communities can find work as:
Assistant attorneys general with state Departments of Justice
Municipal attorneys
Policy directors for state and federal legislators
State and federal public defenders
Lawyers in public service roles build and enforce laws from sound legal principles. Their commitment to professional conduct means fair and ethical approaches to the public good. Government agencies and political offices always need to fill roles with skilled lawyers, thus creating consistent demand for new talent.
Earning a Juris Doctor Degree
Law schools aren't created equal even if they offer similar courses and experiential opportunities. A law school's reputation and academic rigor boost the value of its Juris Doctor degree. You should know what to expect from a program and how to find the right law school for your needs.
The Basics of a Juris Doctor Degree
The typical law degree requires three years of full-time study. Traditional law schools may also offer part-time Juris Doctor degrees requiring at least four years of study. No matter the program, first-year students learn the ins and outs of the law in courses like:
Civil Procedure
Contracts
Legal Writing
Property Law
Torts
Law schools help second-year and third-year students find areas of specialization with an expanded curriculum. Juris Doctor candidates are expected to build experience through moot courts, law journals and legal clinics. The theoretical underpinnings of law combined with real-world experiences prepare graduates for legal careers.
ABA Standards for Certification
The ABA certifies law schools based on their adherence to high standards of legal education. The organization's 2022-2023 Standards and Rules of Procedure note that certified schools prepare graduates "for effective, ethical, and responsible participation as members of the legal profession." Approved law schools achieve these goals with a curriculum that:
Instills professional responsibilities and ethics
Provides opportunities for field placements and public service
Trains students on bias, cross-cultural competency and racism
These standards show that a Juris Doctor degree is not just about learning the law but also the profession's role in society. Law school graduates understand the concept of justice as well as the intricacies of the justice system. Cleveland State University opens doors to the full spectrum of Juris Doctor jobs with its Online JD program.
Earning a Juris Doctor at Cleveland State University
Cleveland State University College of Law's Online JD takes an innovative approach to legal education. Online didactic coursework can be completed around your work schedule in 10 semesters of part-time study. Students learn advanced legal research skills from over 90 credits of coursework and hundreds of experiential hours at an ABA-approved law school.
Few other law schools in the United States replicate this program's format. CSU College of Law's national reputation for academic excellence makes the Online Juris Doctor even more appealing. U.S. News & World Report ranked the school No. 39 in Part-Time Law Schools and the No. 1 Part-Time Law Program in Ohio.
Learn more about how the Online Juris Doctor can expand your legal career opportunities.