How to Become a Forensic Nurse
Image
Forensic nurses provide comprehensive health care to people in cooperating with the legal system. These nurses treat, assess and investigate trauma, abuse and sexual assaults. They may also conduct psychological and mental health assessments, assist in guardianship decisions and provide health care for prison inmates. 
Forensic nurses have received advanced training in how to collect and preserve evidence, how to record legal testimony, how to communicate with law enforcement and how to administer trauma-informed care. They are uniquely positioned to help their patients feel seen and listened to as they begin their journey toward emotional and physical healing.
Forensic nurses are currently in demand, but the work requires a specialized skill set that not every nurse has. The educational pathways and how long it takes to become a forensic nurse can vary from person to person, but there are certain requirements and certifications that employers tend to prefer when hiring for these positions. Let's go over what forensic nurses do and how to pursue a career in this discipline. 
What is a Forensic Nurse?
The adjective "forensic" refers to applying scientific methods for the purpose of solving a crime. Forensic nursing is a specialized field that combines the foundations of nursing with scientific techniques used in the field of law. Forensic nurses are also known as forensic nurse examiners or forensic clinical specialists. 
These types of nurses collect and preserve evidence for legal investigations while providing health care to members of vulnerable populations. Their patients will often include people who have survived violence or sexual trauma. They may also investigate suspicious deaths, document evidence of child and elderly neglect, and/or provide case management for legal situations that require health care. Human trafficking survivors, survivors of sexual assault, incarcerated people, and elder abuse and neglect cases are among the people that a forensic nurse may treat.
Forensic nurses bridge the gap between the medical setting, where patients seek treatment for injuries, and the legal setting, through which people seek justice. While they work cooperatively with law enforcement, these nurses are not necessarily employed by law enforcement. This allows the primary focus to remain on the patient while they need acute care and to shift to justice proceedings afterward. Medical literature suggests that a hospital system that employs forensic nurses is less likely to have patient rights violations and will be more efficient in handling forensics cases. 
What do forensic nurses do, exactly? Beyond offering compassionate and comprehensive medical care to those affected by violent crime, forensic nurses:
Take statements 
Conduct investigative interviews 
Preserve evidence 
Forensic nurses may also be asked to present their findings in a courtroom setting or offer expert testimony in court hearings. 
Image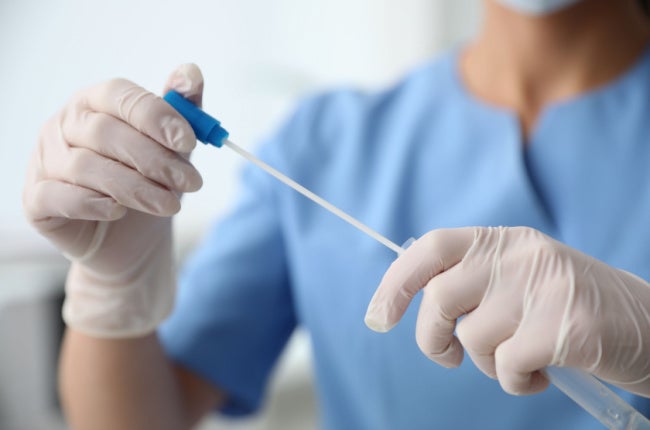 How to Become a Forensic Nurse
Requirements to become a forensic nurse include: 
A diploma from an accredited Associate in Nursing (ADN) or Bachelor of Science in Nursing (BSN) program 
Active state licensure earned through passing the NCLEX-RN exam 
Completion of specialty forensic training, either through a certificate program (like SANE) or a Master of Science in Nursing degree (MSN) with a forensic nursing focus
Previous experience or clinical hours working within the forensic field 
Education and experience
In some instances, RN licensure paired with relevant clinical experience will be enough to get a job as a forensic nurse. However, it can be difficult to obtain the type of work experience that forensic nursing employers are looking for without first getting advanced training and completing clinical hours in the forensics field. A master's degree in forensic nursing can be the key to getting in the door at jobs that require forensic knowledge and experience. 
Note that as of 2020, 65.2% of nurses entered the workforce with a bachelor's degree or higher, and 41% of employers require new hires to have a BSN. Some forensic nursing jobs will require candidates to have prior clinical forensic nursing experience, an MSN in forensic nursing, or both. 
Certifications 
The National Commission on Correctional Health Care (NCCHC) and the American Correctional Association (ACA) offer certification in correctional nursing, and the American Board of Medicolegal Death Investigators (ABMDI) offers certification in Death Investigation. 
Many nurses opt for Sexual Assault Nurse Examiner (SANE) training. This certification involves 40 hours of classroom training and 40 hours of clinical practice. Nurses with the SANE certification must pass an exam that is offered by the International Association of Forensic Nurses (IAFN). The test is only offered twice a year, in April and September. Test candidates can choose to concentrate their study on pediatrics (SANE-P), adolescents (SANE-A) or take both tests for dual certification. 
Some employers, particularly in acute care settings like emergency rooms or urgent cares that assist with trauma and rape cases, will give preference to those with SANE certification. A licensed nurse who has an MSN in forensics, as well as a SANE certification, will be well-prepared for these specialty positions.
Salary
Forensic nurses' salaries can vary widely. A nurse's education level and prior work experience are factors that can significantly increase their earning potential. Glassdoor estimates the median total pay for a forensic nurse with an MSN was $95,857 as of 2022. Forensic nurses with experience and an advanced degree can earn up to $139,000 in some higher-cost-of-living areas.
The requirements for forensic nursing vary by state and employer, but this chart represents the basics: 
| Educational Requirements | Licenses | Median Annual Salary | Time Investment |
| --- | --- | --- | --- |
| ADN or BSN, plus 40 hours of specialized coursework or continuing education in forensics and/or an MSN in Forensic Nursing | RN or APRN | $95,857 | 2-3 Years |
Forensic Nursing Career Outlook and Skills Needed
Nursing is experiencing a surge in demand as well as a shortage of qualified individuals to fill job openings. SANE-certified nurses, in particular, are in such short supply that the U.S. government has proposed bipartisan legislation to address the shortage. 
Forensic nurses will always be needed, and the role of the forensic nurse is continuing to evolve in clinical and legal settings. Statistics show that violent criminal behavior continues to be an issue of significant public concern across the country. In 2021, there were 144,300 reported rapes and attempted rapes in the United States. The U.S. Bureau of Justice Statistics reported 16.5 violent crime victimizations per 1,000 people in 2021. 
Forensic nursing presents an opportunity for nurses to offer acute care to their patients while partnering with law enforcement to ensure that any evidence is rightfully obtained for use in the criminal justice setting. The fact is, a good forensic nurse can make all the difference in protecting their community. 
Forensic nursing won't be the right career path for every nurse. People who are well-suited for this job may have these characteristics:  
A strong interest in ensuring ethical principles are met 

Deep knowledge of, or curiosity about, the legal system 

Protective instincts and a desire to keep others safe 

Remarkable compassion and a high sense of integrity

Attention to detail and a strong memory 

Narrative and writing ability

A high level of discretion and respect for patient confidentiality 
These specialized skills include trauma-informed approaches to interviewing patients after an assault or altercation, coroner practices, techniques for safely and sensitively collecting and processing evidence samples, the basics of handling documentation and paperwork for law enforcement, how to present your findings in a courtroom setting,  and more. 
A forensic nurse may also be needed to consult on legal matters relative to nursing practice, so extensive knowledge of both medical and legal settings is seen as highly desirable.  
How Long Does It Take to Become a Forensic Nurse?
Educational pathways to becoming a forensic nurse can differ. People with clinical training in forensics can sometimes become forensic nurses with an active RN license. But high-quality employers are often looking for nurses with advanced credentials and experience. Earning your MSN in forensic nursing can take anywhere from two to three years as a part-time student with a full-time nursing job. 
Types of Forensic Nursing Jobs
Some examples of forensic nursing jobs include: 
Coroner Nurse Examiner
In some states, forensic nurses are able to work as forensic nurse examiners (FNEs). FNEs can perform the duties of coroners after becoming certified as death investigators. These nurses are called to the scene to document and examine a person's body after a suspicious death has been reported.  
Correctional Nurse
Forensic nurses can work with incarcerated populations to provide health care. Forensic training can equip nurses to manage patient care in juvenile detention facilities and adult prisons. 
Legal Nurse Consultant
Nurses who have forensics training can be invaluable assets to attorneys and their clients. These nurses offer advice and answer questions about medical facts as they relate to open legal cases. 
Sexual Assault Nurse Examiner
These types of forensic nurses work in hospital or urgent care settings. Sexual assault nurse examiners administer rape kits and take statements after a sexual assault.
Image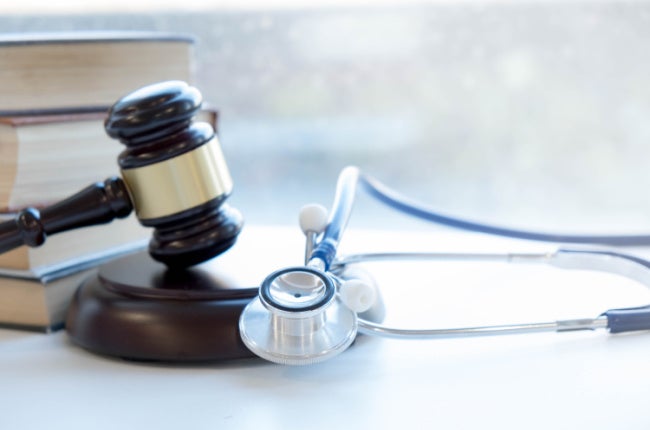 The Unique Role of the Forensic Nurse: A Case Study
The following is a hypothetical scenario based on documented events. It demonstrates how a forensic nurse can make a big difference in the aftermath of a traumatic event, such as a sexual assault. 
Background
In a college town, a man Carolyn knew from one of her classes offered to walk her home after a night out drinking with her girlfriends. Thinking it was a kind gesture, she accepted. When they were alone, the classmate assaulted Carolyn.
Trauma-informed care  
The nurse knew that time was of the essence when Carolyn walked into the ER. She quickly and accurately assessed Carolyn's body and documented signs of physical trauma, taking hair, saliva and blood samples, as well as fingernail clippings. She also performed a pelvic exam to address potential concerns of STIs and unwanted pregnancy. It took multiple hours to complete Carolyn's evidence collection kit; the process required experienced care and attention to detail to ensure the evidence would be well-preserved.
Emotional support
Throughout the entire exam, the forensic nurse relied on her training to offer empathy and trauma-informed sensitivity. The forensic nurse was there to offer unwavering comfort and support. 
Courtroom testimony
It took a full year for the student that assaulted Carolyn to be brought to trial.
At the trial, the forensic nurse was called to give her expert testimony. She calmly recounted what she had seen that day at the hospital. She walked through each sample and swab she had collected, providing medical context so that the jury would understand its significance. 
The forensic nurse and Carolyn's testimony were instrumental in bringing Carolyn's attacker to justice. 
How to Get Started
Forensic nurses are professionals equipped to provide life-saving holistic care, often to people who are in emotionally charged or vulnerable situations. They are also powerful patient allies who can bridge the gap between the medical setting and law enforcement.
You can get started on your path to becoming a forensic nurse in less than two years part-time through Cleveland State University's online Master of Science in Nursing - Forensic Nursing program. 
Accredited by the Commission on Collegiate Nursing Education (CCNE) our program combines your nursing skills with forensic science and expands your role to promote recovery, health and justice.
The 100% online didactic coursework is asynchronous and there are no on-campus residencies to attend. You will complete 500 experiential learning hours in your community for hands-on forensic experience. Coursework focuses on forensic methodologies for patient care, evidence collection and preservation, criminology and more.