Leadership in Nursing: Qualities of a Good Nurse Leader
Image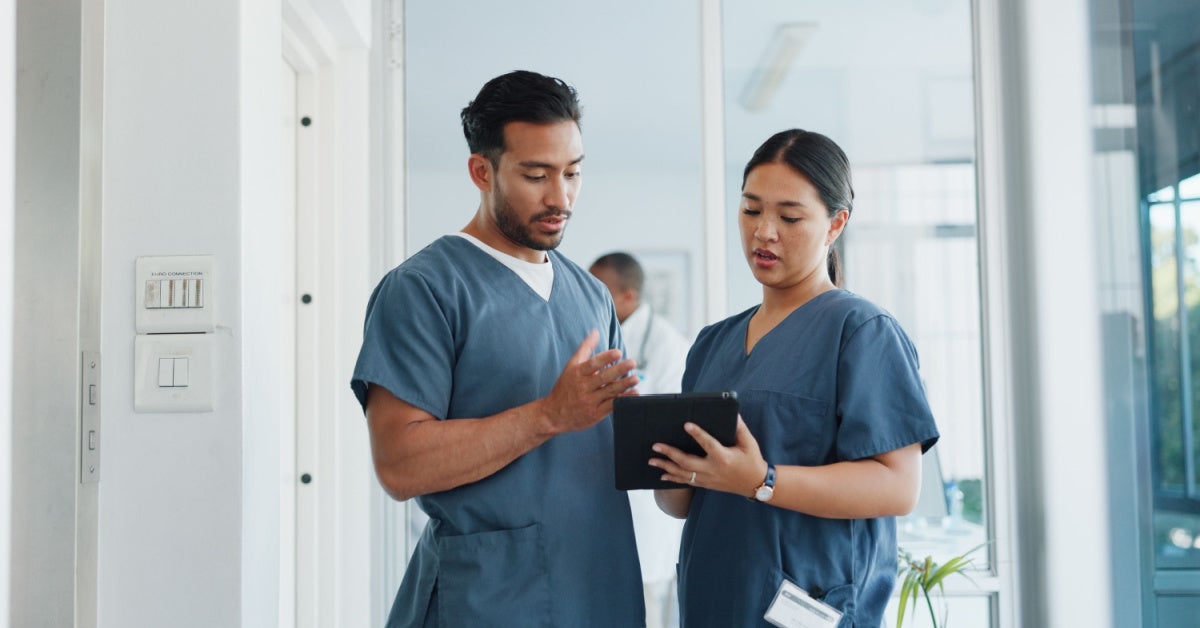 Effective nursing leadership is essential for quality outcomes in healthcare. Outstanding leadership is demonstrated every day when nurses rise to challenges and accept opportunities to make a meaningful difference in the health care of our population. The importance of leadership in nursing cannot be overstated. 
Qualities of a good nurse leader include:
Commitment to patients and families
Perseverance and a humble mindset
Aptitude for conflict resolution
Empathy and professional communication
Strong clinical skills
Dedication to evidence-based practice
From an educational perspective, graduate nursing programs are available to train nursing educators and clinical nurse leaders (CNLs). With a Master of Science in Nursing (MSN) degree, a world of possibilities for specialization and increased practice autonomy becomes available to registered nurses (RNs) who aspire to formalize their leadership roles.
These are two distinct pathways that aspiring nurse leaders can take to develop their professional skills and gain additional experience for vital leadership roles in the community and within our nation's existing healthcare systems. 
Qualities of a Good Nurse Leader
Are you a registered nurse with a desire to develop your leadership skills in nursing beyond the bedside? You are well-positioned to pursue additional training that can set you apart in the job market and grow your confidence to take on new challenges. 
Nursing leadership qualities can be encouraged through faculty mentorship and further developed through nursing experience and graduate education. 
Let's look at some of the best qualities of a good nurse leader. 
Empathy and Compassion
Empathy is the ability to understand a situation from another person's perspective, including the emotions experienced and potential motivations for decisions. Good nurses can empathize with others and express compassion in how they communicate, both verbally and nonverbally. When a nurse is empathetic it enables meaningful connection with another person on a human-to-human level.
In nursing leadership, empathy promotes ethical and professional conduct. Good leaders can see problems from multiple angles and consider how various potential solutions may impact several different stakeholders. The ability to empathize also helps a nurse leader implement sensible decisions when there are multiple approaches that can make the best decision more difficult to discern.
Nurse leaders are also advocates for patients and other nurses, and advocacy allows a good nurse leader to:
Suggest processes, policies and interventions that are in the best interest of patients and staff
Connect patients and staff with helpful community resources
Encourage self-care and participation in programs designed to reduce nurse burnout
Help patients and families articulate their needs for quality health care
Closely linked to the skills of empathy and compassion are excellent communication skills. Effective communication is a hallmark of quality nursing care and quality leadership.
Communication Skills
Nurses communicate daily with many different people and through different modalities. A good nurse can communicate with other clinicians about patient status clearly and accurately and also relay this information to their patients in ways they can understand, all while empowering and educating them in their health care. 
Written communication is also critical for leadership in nursing as documentation of the nursing plan of care is recorded in medical records where nurses need to be thorough yet succinct. 
Nursing leaders mentor other nurses to promote professional development and continuity of care through shift changes and between visits (depending on the area of nursing practice). Strong leaders maintain open lines of discussion and work to resolve interpersonal conflict in ways that encourage teamwork and mutual understanding. Communication-savvy nurses can motivate, inspire and urge collaboration for a positive work environment.
Image
Adaptability and Resilience
Nursing is a profession where adaptability to change and flexibility in daily activities are essential qualities. Good nurses can prioritize urgent actions and important details of their schedules as drawbacks occur. This can include:
Declines or improvements in the health status of patients
New patient admissions and discharges
Nurse staffing and regular shift changes
Assessment initiatives for quality improvement
Accreditation audits and other regulatory reviews
Each of these instances would require a nurse to reevaluate priorities and adapt to the changing needs of patients and families within the healthcare facility. A good nurse can critically think about the urgency and importance of tasks to achieve quality patient care within the changing environment. 
Nurse leaders must be adept in strategic thinking, as well. As there are changes in staffing or new needs for facility accreditation, nursing leadership needs to proactively plan unit-based and organizational strategies for successfully navigating change.
Decision-Making and Problem-Solving Abilities
Within a team of healthcare personnel, there are many valuable viewpoints to consider when making decisions. A nurse leader will observe and request input from the departments and disciplines involved when working to solve problems effectively. 
Problem-solving is as much about the problem itself as it is about the professional relationships and collaboration that may be required. Skills for nursing leaders that can aid in effective problem-solving include:
Active listening to understand what others are communicating and why
Willingness to consider differing viewpoints on a situation
Self-awareness to understand personal motives and potential bias
Emotional regulation and a propensity toward conflict resolution
Nurses who make good leaders are also those who give attention to detail. Many times, the details are often where the root cause of a problem can be identified and solutions can be proposed. Good leaders are willing to try potential solutions and honestly evaluate when a different route may be better. Proposing data-driven solutions, admitting faults and learning from mistakes are critical abilities for nursing leadership to possess.
Image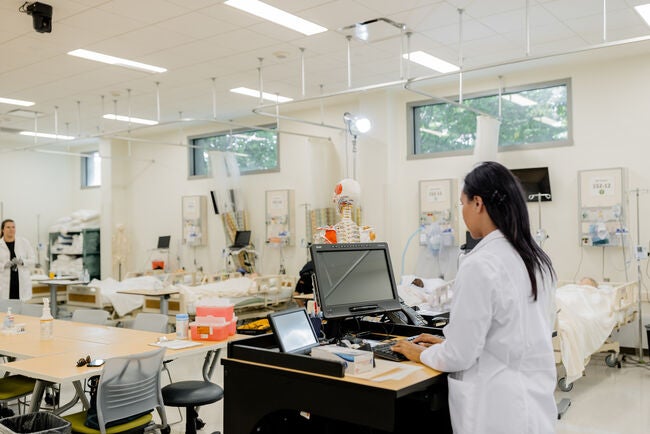 Importance of Continuing Education for Nurse Leaders
Another quality of a good nurse leader is the expertise and knowledge gained through continuing education. Skills in health informatics allow nursing leadership to access and analyze available data to report measurable progress and identify areas for improvement in health care delivery. 
The desire to enhance knowledge and skills is a motivational factor for continued development and growth in any career. It is especially important for nurse leaders to pursue and model this growth mindset as mentors for other nurses and to exemplify standards for professionalism. 
Areas for continuing education include:
Organizational leadership strategies
Teaching methods in patient care and academics
Soft skills for team building and working effectively with others
Clinical knowledge and advancements for managing specific conditions
Emerging technology with health care application
Research evidence for best practices continues to be published as discoveries are made and real-world interventions are implemented and evaluated. The ability to provide timely, evidence-based care is rooted in the practice of continuing education and willingness to learn. 
Next, let's take an in-depth look at two pathways for becoming a nurse leader: Nursing Educator and Clinical Nurse Leader (CNL). 
Nursing Educator vs. Clinical Nurse Leader
If you are interested in a nursing career with ample opportunity for teaching, mentorship and leading individuals and teams toward improved health outcomes, both the nursing educator and clinical nurse leader roles will provide this. 
A CNL and a nurse educator are similar in that they both work to educate and train healthcare personnel through professional development opportunities and continuing education. 
A nursing educator may work in a clinical facility, such as a hospital or public health agency, or they may be found working in academic roles teaching student nurses. A clinical nurse leader is generally responsible for overseeing direct patient care and improving patient outcomes in a leadership position. 
Both roles are prepared through graduate education and require a master's degree in nursing. 

Roles and Responsibilities of Nursing Educators
As a nursing educator, you may be responsible for conducting activities such as:
Designing coursework and curriculum for students and nurses
Researching best practices in teaching
Planning professional development activities
Teaching clinical skills for direct patient care
Process-outcome evaluations of learning in the classroom and clinical setting
The specific activities of a nursing educator's role are somewhat dependent on the setting in which they are employed. Academic settings carry additional responsibilities of student mentorship, grading assignments and regular communication with other faculty to ensure alignment of the educational content with academic accreditation standards. 
Within the hospital or clinical setting, a nursing educator may work with students. However, when nursing educators are positioned within clinical employment positions, they are also frequently responsible for ensuring opportunities for growth and development for a particular unit or nursing specialty. 
Summary of Nursing Education Role
Average Salary

$84,180 (

Bureau of Labor Statistics, May 2022

)

Academic Requirements

Master of Science in Nursing (MSN) with doctoral preparation preferred for most professorial roles

Certification

National League for Nursing's (NLN) Certification for Nurse Educators (CNE) 

General Job Overview

Teaching of nurses and students in clinical and academic settings
Roles and Responsibilities of Clinical Nurse Leaders
The CNL role is known for leadership commitment with the primary goal of improved patient outcomes through quality improvement, education and other methods for enhancing care delivery within healthcare systems. 
Some of the responsibilities of a CNL include:
Coordinating care and communication within interdisciplinary teams
Designing evidence-based care plans for patients and families
Identifying areas for quality improvement through data analysis and evaluation
Promoting patient safety through risk assessments
Facilitating transitions of care from one discipline or facility to another
In times of crisis, CNLs are on the front lines of nursing leadership as they stay abreast of current news and the latest recommendations for implementation. A CNL may be the person to suggest process changes for patient treatment plans and nursing care delivery based on an emerging technology or available community resource.
Summary of Clinical Nurse Leader Role
Average Salary

$89,010 (

Bureau of Labor Statistics, May 2022

)

Academic Requirements

Master of Science in Nursing (MSN) with a Clinical Nurse Leader focus

Certification

Commission on Nurse Certification's (CNC) Clinical Nurse Leader (CNL)

General Job Overview

Enhancing care delivery in healthcare systems through education and leadership
Leadership Styles in Nursing
Many of the qualities of a good nurse and leader are important when implementing distinct styles of leadership in nursing. Depending on your personality or the unique dynamics of your workplace, different nursing leadership styles may be more effective than others. 
Leadership styles that are good for nursing leadership include:
Transformational - the leader focuses on mentorship to bring the best out of a team
Servant - the leader prioritizes meeting the needs of others and leads by example
Laissez-faire - the leader entrusts decision-making responsibilities to those they oversee
Democratic - the leader builds concensus and makes decisions by creating strong team dynamics
Transformational leadership is especially useful when visionary leaders are working to develop a strong nursing team for the future. Compassion and empathy are valuable qualities in many situations, especially when applying the servant leadership style. The laissez-faire style of leadership promotes a hands-off approach that is especially effective in situations with experienced and self-directed nurses. However, this style may provide too much autonomy for newer nurses who would benefit from greater direction and presence from a leader. 
Nursing leaders who can effectively apply a combination of styles can lead with the benefits of several styles while minimizing the shortcomings a particular style may have. 
If you are ready to embark on your journey to become a dynamic nurse leader, Cleveland State University (CSU) offers high-quality graduate nursing programs to help you reach your goals.
Image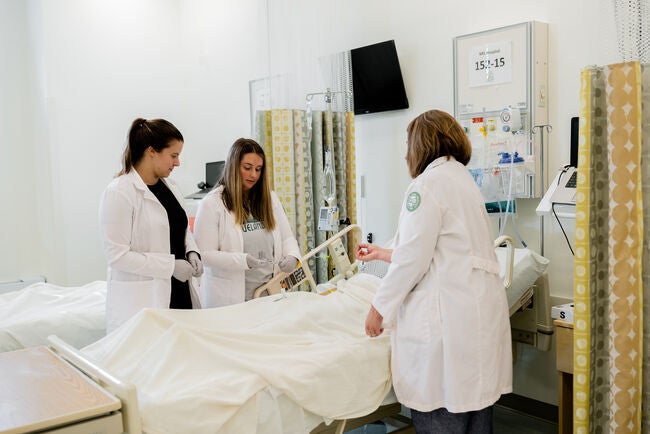 Cleveland State University's Online MSN - Nursing Education 
The Online Master of Science in Nursing - Nursing Education program at CSU prepares nurses to become educators in academic and clinical settings. This program prepares graduates to design and implement innovative teaching strategies, mentor future nurses and contribute to curriculum development. 
Program features include: 
With an MSN degree, you may begin working in academia as a clinical instructor. If you are interested in a future role in academic faculty, an MSN degree is the next step to furthering your education toward a doctorate that will allow you to achieve professorial roles in colleges and universities. 

Cleveland State University's Online MSN - Clinical Nurse Leader
The Online Master of Science in Nursing - Clinical Nurse Leader program at CSU prepares nurses for leadership roles in health care delivery by developing advanced clinical skills and interdisciplinary collaboration. Graduates of the CNL program are prepared to improve patient outcomes through evidence-based practice in complex health delivery situations. 
Program features include:
Cleveland State University's online MSN programs prepare you with the essential qualities of a nursing leader. For more information and details on how to apply, visit the Online MSN-NE and Online MSN-CNL program pages.